Posted by Luxe Lenses on on 28th Feb 2023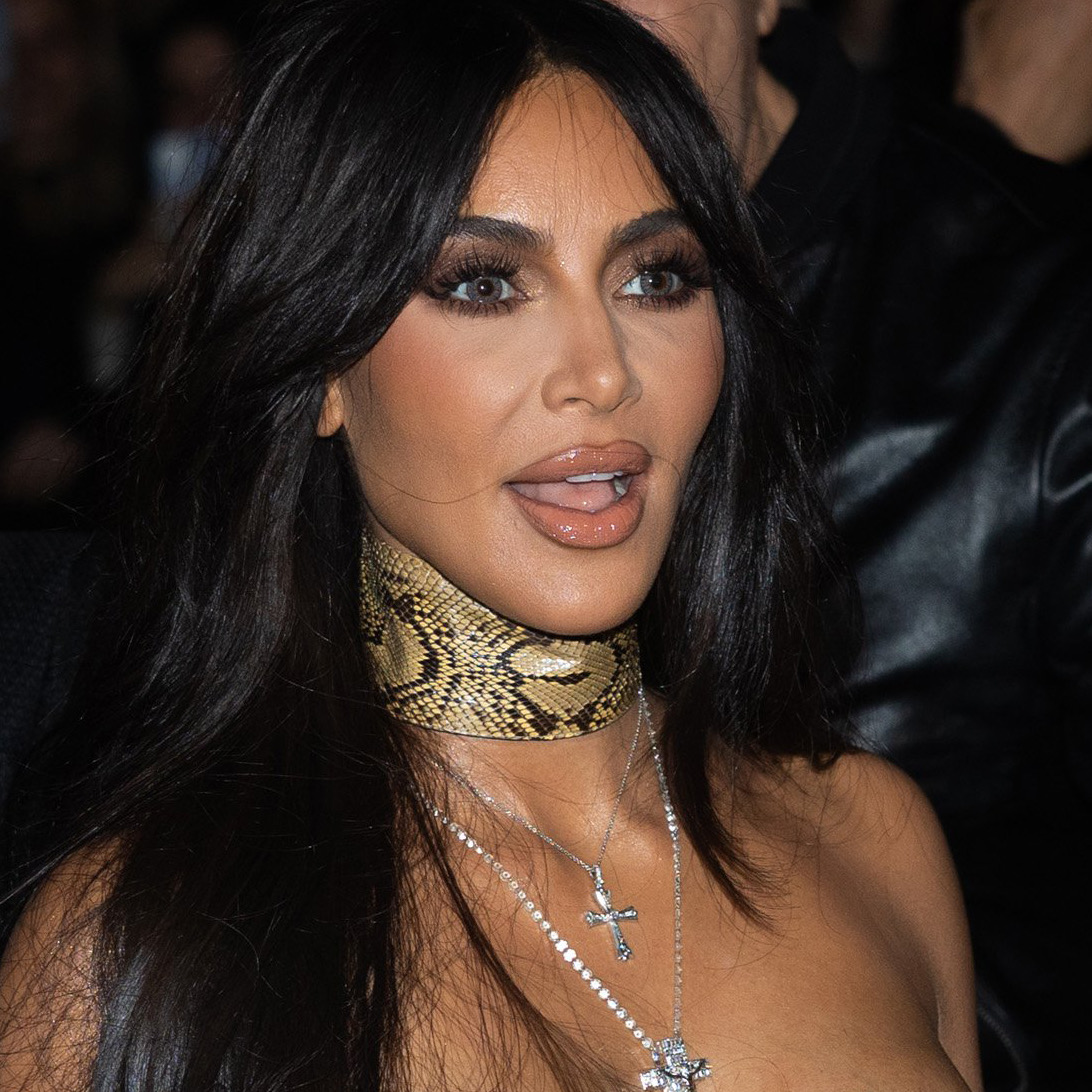 Kim Kardashian is no stranger to making headlines with her fashion choices, and her recent appearance at Dolce and Gabbana's Milan Fashion Week events was no exception. The reality TV star and entrepreneur turned heads in a figure-hugging snakeskin tie-up strapless dress, which she paired with strappy see-through heeled sandals and various silver necklaces.
But it was her choice of colored contact lenses in gray that really caught people's attention. Kim's makeup was typically flawless, with a smokey eye look, flushed cheeks, and a glossy nude lip, but the gray contacts added an extra dimension to her look and made her eyes pop.
Colored contact lenses have become increasingly popular in recent years, with many people using them to change their eye color or enhance their natural color. Gray is a particularly popular choice, as it can give a dramatic and striking effect without looking too unnatural.
While some people might be hesitant to try colored contacts, Kim showed that they can be a great way to switch up your look and make a statement.
Kim's outfit was also a standout, with the snakeskin print and tie-up detailing adding a touch of edginess to the classic strapless silhouette. The slit at the front of the dress showed off her toned legs, while the bouncy blow-dry hairstyle framed her face perfectly.
Overall, Kim's appearance at the Dolce and Gabbana event was a masterclass in fashion and beauty. She managed to take classic elements and add her own unique twist, creating a look that was both stylish and unforgettable. Whether you're a fan of colored contacts or not, there's no denying that Kim's look was a major moment at Milan Fashion Week.
Follow this link to choose from a wide range of gray colored contact lens options that can help you achieve Kim's look. Luxelenses.com carries FDA approved luxury colored contact lens brands that are safe, comfortable and the most natural looking available.