The world of colored contact lenses has expanded so dramatically over the last decade! No longer just a tool for vision correction, contact lenses are now a popular fashion accessory that can change your eye color safely and undetectably. Whether you're looking for Prescription Colored Contacts for vision correction or Non Prescription Colored Contacts just for fun, there are numerous options available to change and enhance your natural eye color.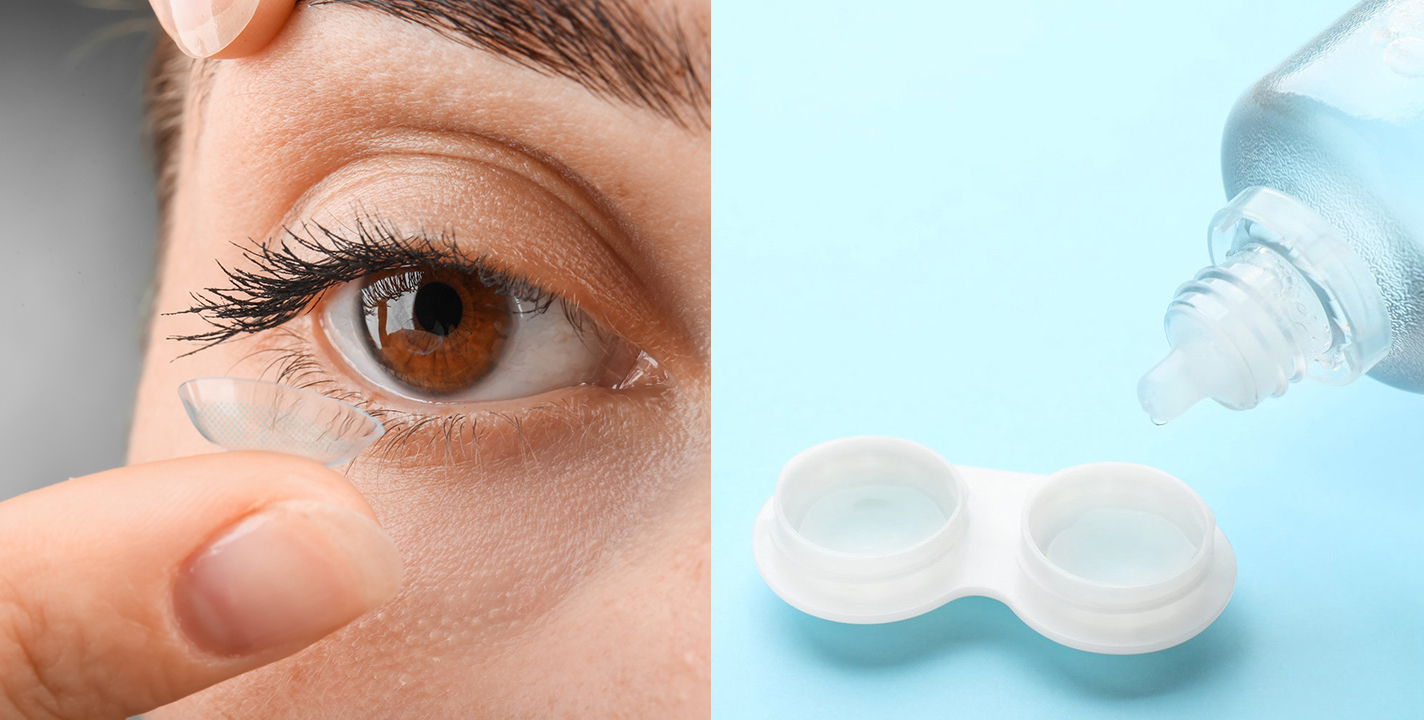 Safety First: Using Non-Prescription Colored Contacts
One of the most common questions our optometrist gets asked, "Is it safe to wear non-prescription colored contacts?" The simple answer is yes, as long as you choose high-quality lenses from reputed brands and adhere to all safety standards. And the best part is many brands, including Solotica Lenses, Amara Lenses, Bella Lenses, and Anesthesia Lenses, are FDA approved, ensuring both prescription and non-prescription colored contact lenses meet stringent safety criteria.
Ease of Use: Inserting Colored Contacts
For newcomers, the idea of putting in colored contacts might seem daunting. However, with a bit of practice and patience, the process becomes second nature. Always wash your hands with antibacterial soap before handling your lenses and use a high-quality fresh lens solution. To insert, place the lens on the tip of your index finger, pull down your lower eyelid with your middle finger, and gently place the lens on your eye. Blink a few times to settle the lens, and you're good to go! Still have questions? Read our detailed instructions here.
Caring for Your Colored Contacts
Regardless of whether they're prescription or not, colored contact lenses require proper care. It's essential to soak your lenses overnight before the first use. Regular cleaning and soaking in a fresh lens solution are vital to keep your eyes safe and ensure the longevity of the lenses. Typically, an overnight soak for about 6-8 hours is recommended for most lenses.
Why Choose Prescription Colored Contacts?
For those who need vision correction, Prescription Colored Contacts are a dream come true. Not only can you enjoy the benefits of clear vision, but you can also experiment with various eye colors. From natural shades to vibrant hues with or without a border (limbal ring) the choices are endless! Visit our shop by color section to see all the options.
In Conclusion
The realm of colored contact lenses is vast, offering options for both prescription and cosmetic needs. Whether you wish to change your eye color occasionally or need prescription lenses for daily wear, always prioritize quality and safety. Brands like Solotica, Amara, Bella, and Anesthesia have set a high standard in the industry, ensuring you get the best of both worlds: beauty and safety.