Experience the wonder of our exclusive brand of colored contact lenses, Cloeique, with our pioneering Virtual Colored Contact Lens Try-On, designed in partnership with renowned Augmented Reality artist, Sophie Katirai. Witness how our Cloeique colored contact lenses (you can view the lens collection here), hailed as some of the best colored contact lenses for dark eyes, can seamlessly reinvent your appearance and provide a unique opportunity to test lenses before purchasing.
Augmented Reality simplifies your journey to discovering the perfect Cloeique lens, featuring all nine exquisite shades and designs from the range. Eager to experience this transformative spectacle? Navigate to our Instagram handle @luxelenses, scan the QR code below or follow this link to test all nine Cloeique shades.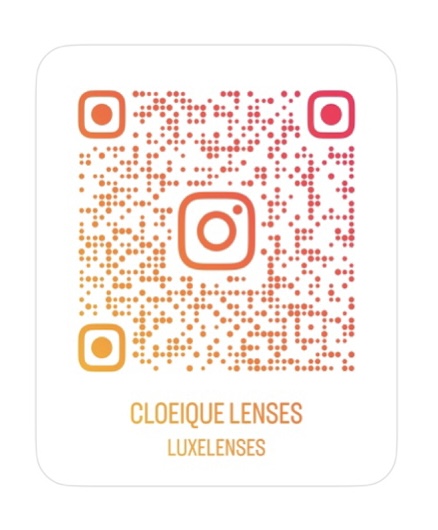 Watch in awe as the Cloeique colored contact lenses transform your eyes into mesmerizing statements. Fall in love with a new shade from our range, meticulously designed to enhance your unique beauty. Say farewell to returns and regrets, and hello to stunning eyes and a radiant smile. Explore the best colored contact lenses for dark eyes with Cloeique today, and experience the power of color like never before.