Posted by Luxe Lenses on on 1st Jan 1970
At luxelenses.com, the health and safety of your eyes is our top priority. We only sell authentic brands that come directly from the manufacturer to us so there is no question about the authenticity of any of our products.
There are a number of new websites that have recently started selling "Solotica" lenses (fake ones!) at cheaper prices or "on sale" but in fact these lenses are fake lenses that are made in China under unknown and most probably unsanitary conditions and package inside boxes and vials with the Solotica branding on them. The packaging appears to be the similar to Solotica's packaging, however under close inspection you will see and be able to tell the difference.
Look at the photos below showing the difference between authentic Solotica and fake Solotica glass vials being sold by one of these websites.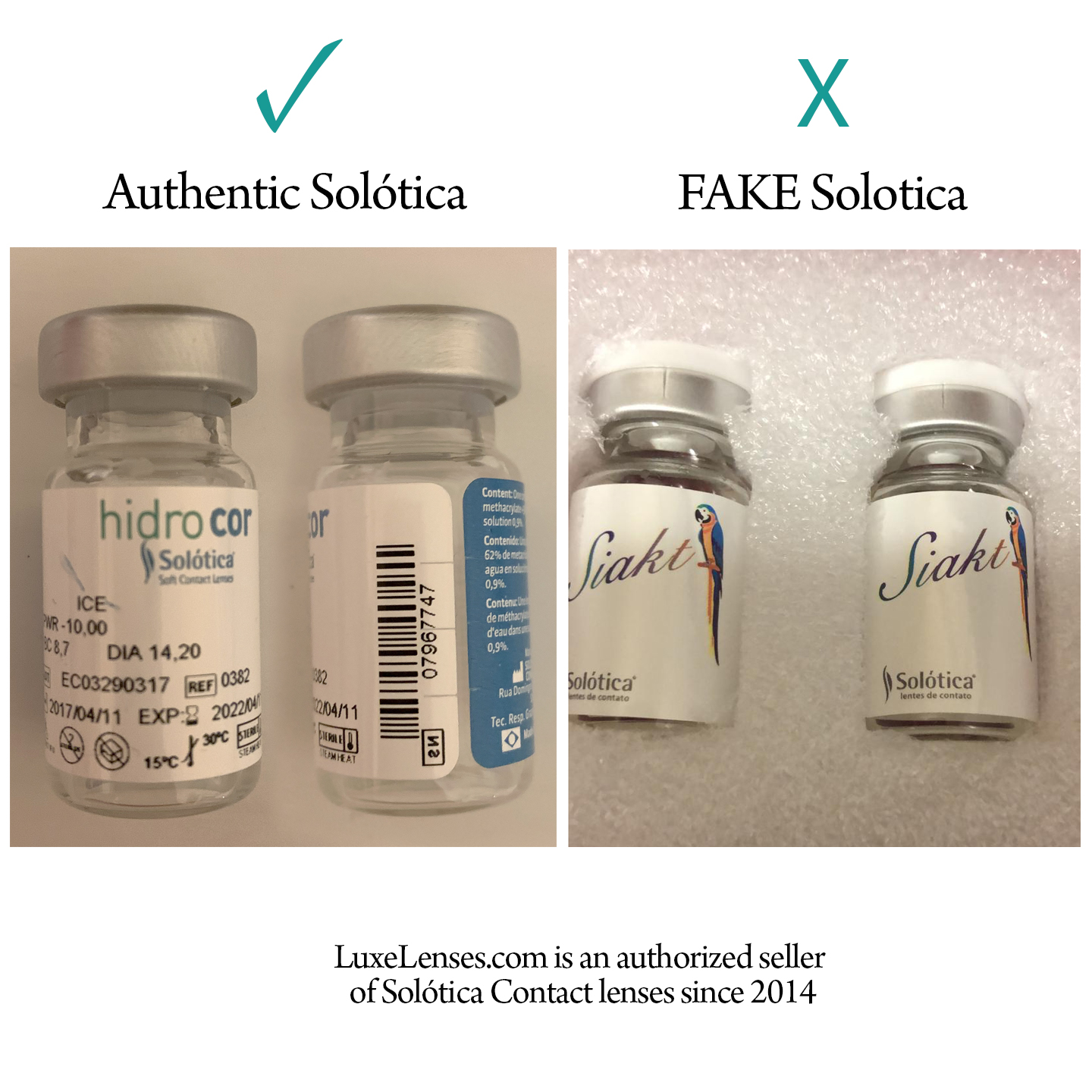 Notice how Authentic Solotica lens vials have many numbers, barcodes and lot numbers printed on them. This is because each Solotica contact lens can be traced by the manufacturer so if you're unsure whether the lenses you have purchased are fake or authentic feel free to contact us and share photos and the numbers and we are more than happy to authenticate the lenses for you. Another difference you will notice is that the fake Solotica glass vial has "Siakt" printed on it instead of Rio. "Siakt" has no affiliation with the Solotica brand so beware. If your lenses have "Siakt" printed on the box or vials they are definitely fake Solotica so please do not use them.
Authentic Solotica boxes are textured and feature a metallic foiled and embossed pattern of circles on the cover. Fake boxes do not have the metallic embossing and you will notice that the printing is not sharp.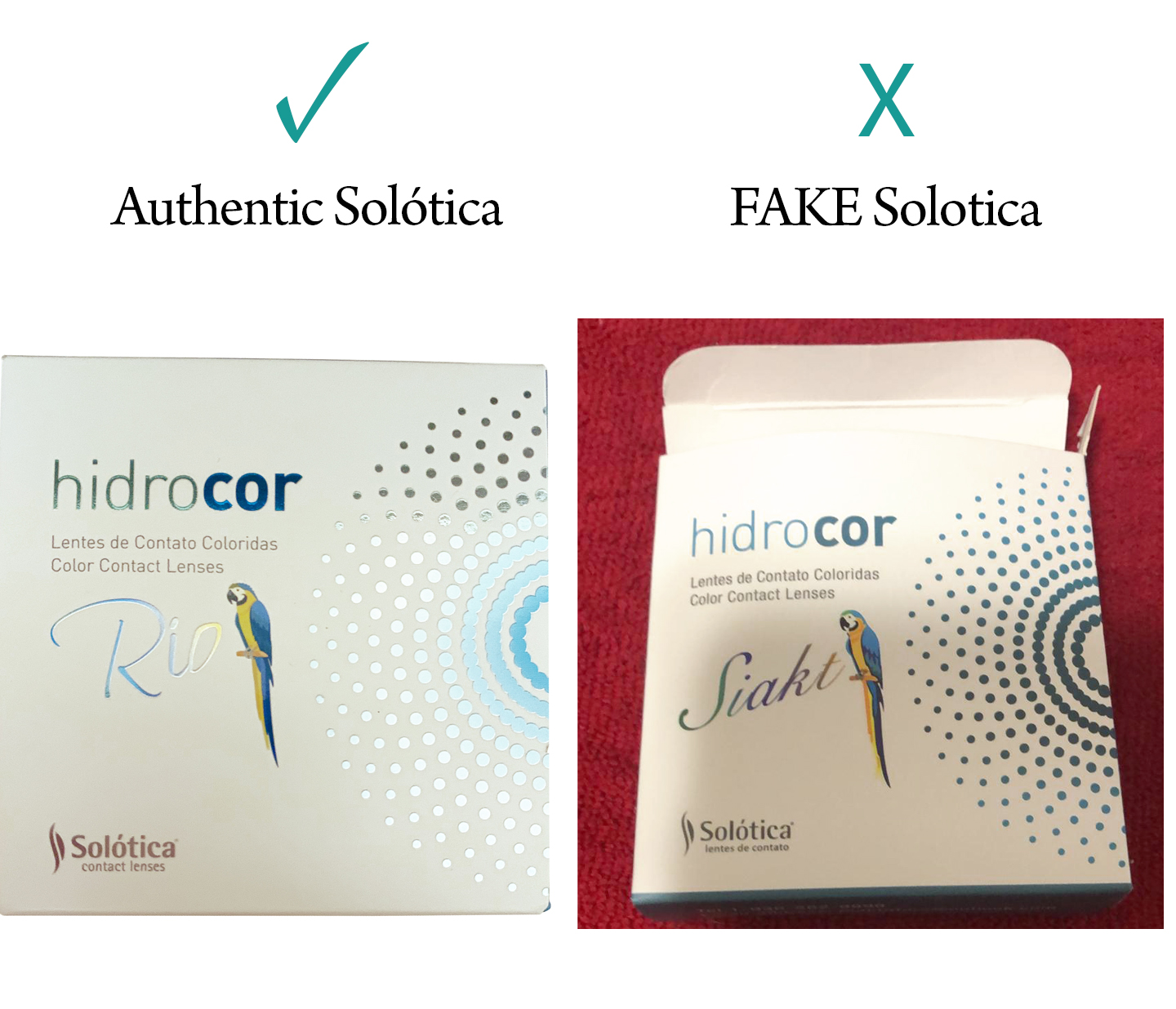 Fake contact lenses are EXTREMELY dangerous, even more dangerous than fake cosmetics because you are putting them inside your eyes. Fake contact lenses can cause serious and irreversible harm to your eyes, cause painful eye infections and even lead to blindness.
Eyes are very sensitive and precious. Take care of them by visiting your eye care professional regularly AND only use FDA approved contact lenses from trustworthy websites like luxelenses.com that sell only authentic brands.